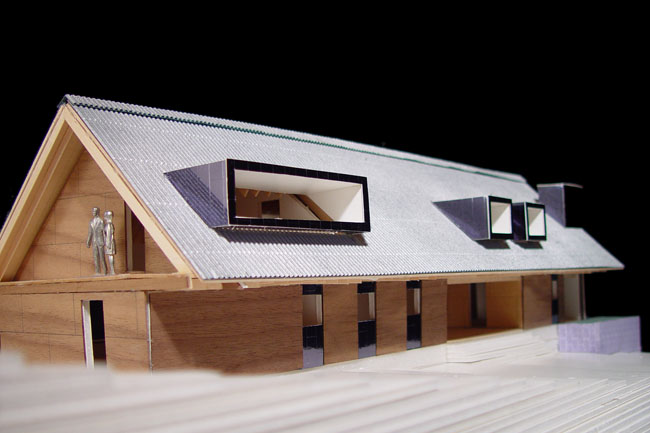 Located in the hills of Humbolt county North of San Francisco our design for a  house for a technologist and former wired magazine editor.
We wanted to combine the language of a rural cabin with simple clean spaces that framed views of the landscape – a contrast of rough materials with clean execution and detailing. The house is laid out as a long rectangle containing a bedroom on one end and a open kitchen and living room on the other larger end separated by open-air room in-between the two spaces. The upper level contains an office space and additional storage and sleeping areas. Views of the mountains and ocean are framed by stainless steel clad window dormers set into the pitched roof.
Typically we work out a few different schemes that play off similar concepts during the design phase of a project. In this case we had an in-house scheme that was ultimately not used but follows the same concept (images below). Stay tuned it is currently being developed into another design.